First time user?
You will need a recent copy of your bill from us. Look at Page 3 of your bill to find your ACCOUNT NUMBER and PHONE NUMBER, INTERNET ID, or VIDEO ID.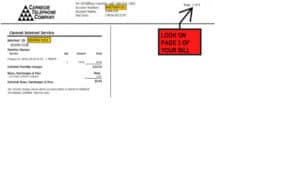 Logging in
Click on the View/Pay Bill Link on our Homepage, and then click CONTINUE TO THE BILLING PORTAL You will get a screen that looks like the following. Put your ACCOUNT NUMBER into the SERVICE ACCOUNT box, and enter the digits 407, then the LAST FOUR digits of your Phone Number, Internet ID or Video ID into the "Secret" box.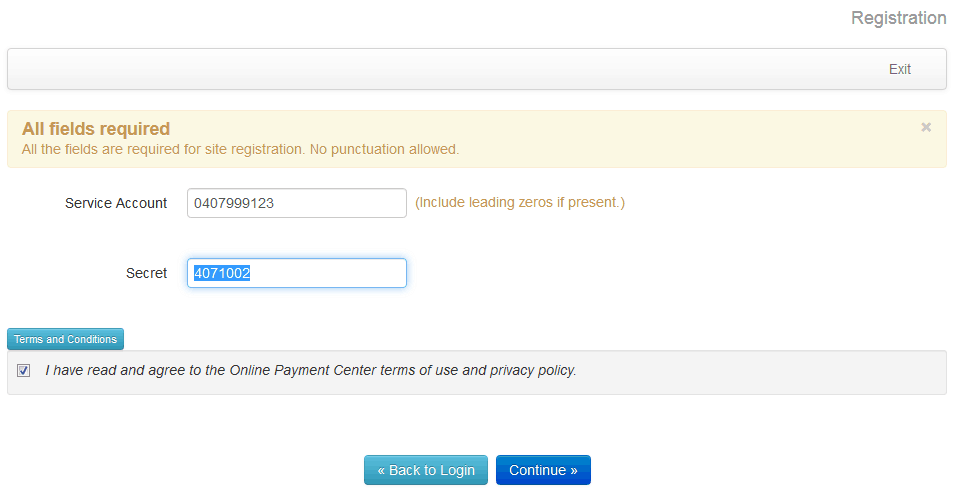 Click the check mark to agree to the Terms & Conditions, and click CONTINUE.
If you get an error
Please call our office during normal business hours. It's possible that your "secret" code is not correct.
Making a Payment
Then, follow the on-screen instructions to set up your account. You can pay via Credit/Debit Card or via your Bank Account. You can make one-time payments, or set up recurring automatic payments. The choice is yours!